Cre8ive Building Projects is a residential building business privately owned by Mark McDonald. Established as a qualified carpenter and joiner in 1990 Mark has made building and renovating his passion ever since. Having been involved in many varieties and aspects of building over the past 30 years Mark has built a very reputable and valued relationship with his clients, suppliers and sub contractors.
Cre8ive Building Projects is also a very proud member of the Housing Industry Australia (HIA) & The Master Builders Association (MBA). As a privately owned business, every project undertaken is managed, overseen and paid personal attention to by Mark and a direct relationship is then built with his clients. Unlike other building companies there are minimal overheads resulting in savings that are passed on directly to you the client. Other savings are a result of Mark's authentic relationships built with suppliers and sub contractors who's accounts are never delayed, which in turn provides a punctual service and unbeatable discounts on materials.
Overall, Cre8ive Building Projects is committed to building & renovating people's dreams.
With this kind of enthusiasm and passion for building Cre8ive Building Projects can offer you the utmost service and reliability that can be so very hard to find.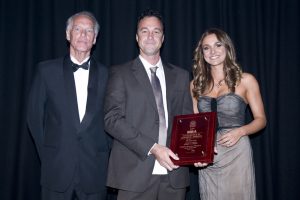 About Mark McDonald
Mark achieved his qualifications as a carpenter and joiner in 1990 and has made building and renovating his passion ever since. During this time, Mark has earned a reputation for his professionalism and integrity, working directly with every client at every stage to ensure Cre8ive Building Projects understands your needs and exceeds your expectations.